Landscape of Religious Vocations in Canada
January 31st, 2018
Greetings to all religious congregations across Canada!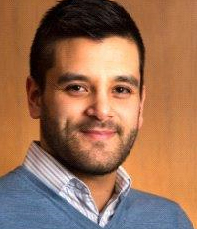 As we move on to a new season, we can confidently say that spring bore its fruits in our "Canadian Vocation Ministry Study." In addition to many responses to our Congregational Surveys (of religious institutes and new members), we have received words of support, and encouragement from many of you. There is an overwhelming optimism in religious communities across the country, which we already see through our written communication and personal interaction with Canadian religious from coast to coast. The Canadian Church is looking forward to the strategic plan for religious vocations that will emerge out of our research!

The months of May and June were dedicated to designing a plan for our focus groups, which will take place this summer and fall. We have chosen four key locations throughout Canada: Moncton, Montreal, Toronto, and Saskatoon. These focus groups are occasions for us to gather with newer religious, hearing their stories, yearnings, challenges, and hopes for the future of religious life in Canada.

We firmly believe that the "Canadian Vocation Ministry Study" is vital to ensure the sustainability of religious life in Canada. If you have any questions, or wish to participate in one of our focus groups or to receive the congregational surveys, please do not hesitate to contact me, Project Manager, Héctor at navfd.research@gmail.com.

We ask for your prayers and support as we continue this important research. Have a blessed summer season!